Software
(english)
Project Adjustment Helper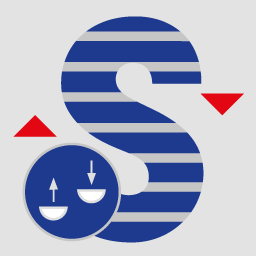 Short description
Project Adjustment Helper is a SCENE plugin developed to adjust projects in an easy and fast way.
It accumulates all information needed for JAG3D or rmNetz to calculate the adjustments and imports the results back to SCENE.
As an outcome the gap between double lines decreases or disappears at all. And some additional statistics will be generated by JAG3D or rmNetz, provideing a nice quality report.
The deviation of objects is decreased as well.
It is designed to improve scan placement when using References and/or marked targetpoints (Spheres, Checkerboards, Round Targets, Point3D). A correct naming of targets is fundamental. This can be provided by A scantaxi APP Automated Registration.
Correct naming is required - alternatively the project has to be preregistered/preorientated, but naming in JAG3D may be different from naming in SCENE (nevertheless calculation will work)
Project Adjustment Helper

features:

Export cordinates of
scans
spheres
checkerboards
circularflat targets and
point3ds
Export observations of
scans
spheres
checkerboards
circularflat targets and
point3ds
Import of adjusted transformations of
Available licensing models are:
Full license – pay once, use the same major version lifetime
Usage
install APP
load a Project
start

Project Adjustment Helper

choose desired options from Dialog

export to JAG3D
export to rmNetz

start JAG3D or rmNetz
save adjusted transformation data
import data into SCENE
That's all - all scans are well orientated
save project! If this step is missed, the data has to be imported again when reopen the project in SCENE
Known Issues
Unloading the app while running will cause SCENE to crash.
System Requirements and Compatibility
SCENE 5.x
SCENE 5.x LT
(x > 1)

Identical with SCENE
Network card for licensing
SCENE must be run as administrator to install the plug-in
SCENE must be run as administrator to install any license (if license is installed with user privileges, each user has to install the license seperately)
Changes
06.03.2017 - Version 1.0.599

license manager changed (still working with former licenses), now compatible to Windows 10 registry behavior.

20.03.2017 - Version 1.0.599

tested with Windows 10 and SCENE 6.2.4.30
Example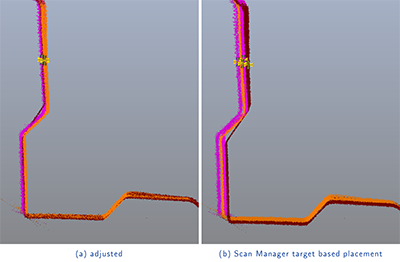 Project Adjustment Helper Example adjustment of a container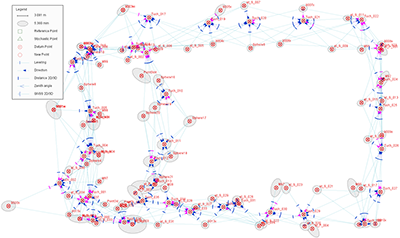 Project Adjustment Helper Resulting sketch from JAG3D