Software
(english)
Report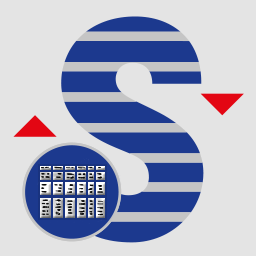 Short description
Report is designed to report (show) all deviations of objects (depending on the mean or reference values). The project has to be "preregistered", because Report will use the coordiantes of the objects to calculate correspondences.
Report

features:
shows correspondeces of objects
delete objects
turn correspondence flag on or off
shows object quality
shows point grid size on objects
shows scan quality and resolution
shows number of points used for object creation by SCENE
This APP is suited for quality check.
Available licensing models are:
Full license – pay once, use the same major version lifetime
Project based demo license – this license will be provided for one project per company
Usage
install APP
load a Project
start Report
choose desired view from Dialog
Check Values, uncheck or delete Targets
Assign modifications
Known Issues
Unloading the app while running will cause SCENE to crash.
System Requirements and Compatibility
SCENE 5.x
SCENE 5.x LT
(x > 1)

Identical with SCENE
Network card for licensing
SCENE must be run as administrator to install the plug-in
SCENE must be run as administrator to install any license (if license is installed with user privileges, each user has to install the license seperately)
Changes
06.03.2017 - Version 1.0.162

license manager changed (still working with former licenses), now compatible to Windows 10 registry behavior.
20.03.2017 - Version 1.0.162
tested with Windows 10 and SCENE 6.2.4.30